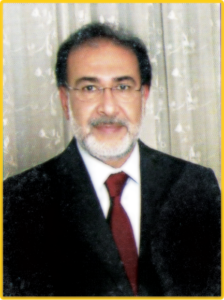 I would like to welcome you to Memon College of Nursing which is another milestone achievement of Memon Health & Education Foundation (MHEF) since its inception of MHEF, we have envisioned establishing a hospital, a College of Nursing and a Medical University with research facilities as a comprehensive healthcare facility. Today, we have achieved second revolutionary project of Memon Medical Institute Hospital's College of Nursing.
This college is a great significance because the education is one of the integral components of our mission and vision. We have built a state of the art college floor at the third floor of the hospital's building which comprises of class rooms, faculty rooms, principal office, computer lab, skill lab, Science lab, anatomy lab and others.
Beside the infrastructure, we are also giving priority to build experienced faculty which is one of the fundamental source for delivery quality education to the students. Our main focus is on academic excellence and graduate employability. Therefore, the college is providing an excellent opportunity for the students to excel in their career.
MMI Hospital has proved itself to be an excellent model of public / private partnership in higher medical education and health services delivery. We have developed several interactive programs that would not only make learning processes easy but also memorable experiences.
We have the facilities and the infrastructure to enrich the intellect of the students but also groom them to become a productive and valuable asset to the nation.
We wish all the very best to the students willing to join Memon College of Nursing for the quality education.
Muhammad Ajaz Saya